Dance with us from your living room!
Every Thursday from 8:30 to 10:15 PST
Warm ups, Solo Jazz lesson, Fun & Games
Guest Instructors & Guest Musicians
Win T-Shirts, Series lessons and more!
The LindyGroove Stream provides a paid gig for the instructors.
If you wish to support us you can venmo @Staci-Miyagishima (our usual door person)
or PayPal: dance@lindygroove.com
Free lesson and dancing for you and 10 friends plus virtual cupcakes!
---
In person LindyGroove is on hiatus as of 3/11/2020
Dance to the best Swingin' Jazz DJs from around the world!
At the ultimate swing venue...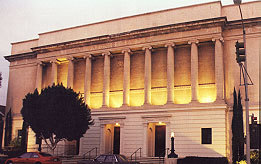 In the Grand Ballroom of the Historic 1926
Pasadena Masonic Hall
200 S. Euclid Avenue, Pasadena, California 91101



Calendar

LindyGroove is every Thursday 7:00 PM to Midnight
Floating 5400 sq. ft. wooden dance floor
$8.00 Admission* (cash)
All Ages

Learn Lindy Hop
Directions
Parking
Calendar
Birthday Parties
Code of Conduct
Dancer Hygiene (Updated for the Corona Virus)

Subscribe to the LindyGroove Email List
Facebook Twitter Instagram Flickr
Email us at


* Check our Calendar for special event pricing.
All material is copyrighted and may not be duplicated without permission
https://www.facebook.com/events/922662018543644/